55 Things About America You May Not Know
Go to article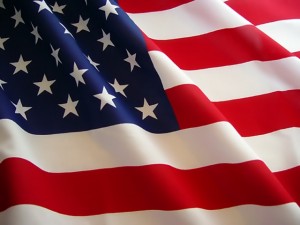 Is America the greatest nation on the planet?  Before you answer that question, you might want to check out the statistics that I have shared in this article first.  The reality is that the United States is in a deep state of decline, and it is getting harder to deny that fact with each passing day.  Mentally, emotionally, physically, spiritually and financially we are a train wreck.  Many that are "patriotic" attempt to put a happy face on our growing problems, but the truly patriotic thing to do is to admit just how bad things have gotten so that we can start finding solutions.  If you truly love this country, then you should know that this nation needs a huge wake up call.  We have abandoned the values and the principles that early Americans held so dear, and as a result our society is a giant mess.  The following are 55 things about America that you may not know…
#1 We are supposed to have a government "of the people, by the people, for the people", but only 25 percent of all Americans know how long U.S. Senators are elected for (6 years), and only 20 percent of all Americans know how many U.S. senators there are.
#2 Americans spend more on health care per capita than anyone else in the world by far, and yet we only rank 35th in life expectancy.
#3 Only one state in the entire country has an obesity rate of under 20 percent.  11 states have an obesity rate of over 30 percent.
#4 Of all the major industrialized nations, America is the most obese.  Mexico is #2.
#5 Back in 1962, only 13 percent of all Americans were obese, but it is being projected that 42 percent of all Americans could be obese by the year 2030.
#6 According to a new report from the U.S. Department of Agriculture, 31 percent of all food in the United States gets wasted.  In case you were wondering, that amounts to approximately 133 billion pounds of food a year.
#7 America has the highest incarceration rate and the largest total prison population in the entire world by a wide margin.
#8 In America, we even put 81-year-old women in prison for feeding the birds.
#9 According to a Newsweek survey taken a few years ago, 29 percent of all Americans could not even name the vice president.
#10 Americans spend more time sitting in traffic than anyone else in the world.
#11 60 percent of Americans report feeling "angry or irritable".  Two years ago that number was at 50 percent.
#12 36 percent of Americans admit that they have yelled at a customer service agent during the past year.
#13 Only 30 percent of all Americans can tell you in what year the 9/11 attacks happened.
#14 There are more "deaths by reptile" in America than anywhere else in the world.
#15 Right now, 29 percent of all Americans under the age of 35 are living with their parents.