Chocolate Lasagna
Go to article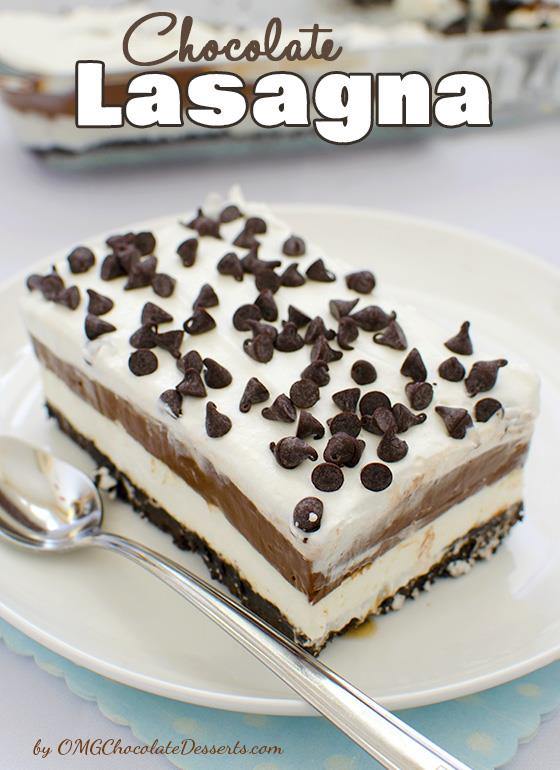 A few days ago, watching my favorite chocolate Pinterest table, I came to a really childish idea. I remembered the age old question which my friends and I asked ourselves when we were teenagers. Which three things would you take with you to a desert island?
"Well, Vera, which of all of your chocolate treats would you take to a desert island?" I was thinking to myself and laughing at the same time and knowing it was mission impossible. Of course, after that, you begin thinking, measuring and comparing different chocolate treats. Soon I was literally drooling 🙂
"Yes, that must be it", I came to the conclusion looking at the beautiful DarkChocolate Cheesecake. And as soon as I came to that conclusion, a picture of a proud Chocolate pie showed itself to me and asked: "Vera, you would seriously go without me"? 🙂  I couldn't settle one situation, when the next one jumped right in front of me: decadent Tiramisu Brownies. "Take us too", they were smiling gingerly. And as time went on, there was less and less trace of an answer.
Please follow and like us: