How To Make Survival Bed Pouch
Go to article
Can you picture when the power goes out in your home? We might be lucky and have a power outage in the daylight hours. You know when the lights go off, the TV is no longer showing our favorite show. The washing machine stops or the dryer stops.  Its very quiet…..Or the power could go out in the middle of the night.  You look across the street and you can see it is not just your house without lights.  If you happen to have one of those deals plugged into the wall socket that comes on to indicate a power outage that helps somewhat. It will at least give you some light to help you walk around in the dark.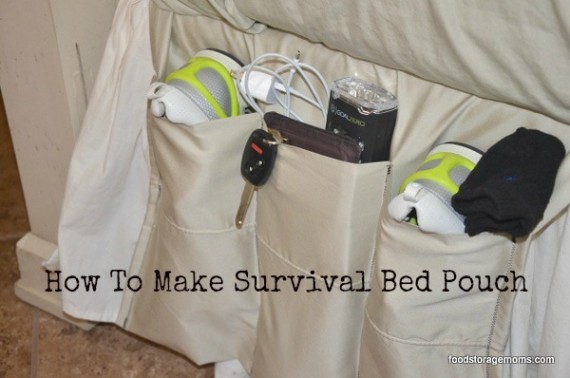 Here's the deal, with one of our recent power outages….I asked a few neighbors about their flashlights. Some said they could not find their flashlights, or the batteries if they did find the flashlights. I have a nightstand next to my bed where I store my Goal Zero flashlight. (The link shows sold out-just to warn you-it is my FAVORITE). It has a solar panel built in, crank and charger. PERFECT flashlight in my opinion. Be sure and watch out at your local Costco, they have Goal Zero Roadshows a few times a year. These sell out the first day…if you see them BUY one ASAP! Unless of course you already have one! Here is another view of the survival bed pouch:
---
Do you enjoy reading Patriot Rising? Even $1 a month or $5 a month recurring donation keeps Patriot Rising going strong. If you can afford that amount recurring, please give it consideration!
Check out The Survival / Homesteading / Preparedness / Sustainability PDF Page! (Nearly 3000 free .PDF Files)