SHTF ONE GUN DEFENSE
Go to article
****This post originally appeared over at SeasonedCitizenPrepper.com. It can be seen in its original form HERE.
BY GREG RENTCHLER, Editor at Large
I've been spending a lot of time at my BOL  thinking about a one-gun solution for defending the family in time of SHTF. After much discussion with my survival family and colleagues, we collectively concluded that there is no such thing as a one-gun solution to address the plethora of variations of circumstances involved in a SHTF scenario.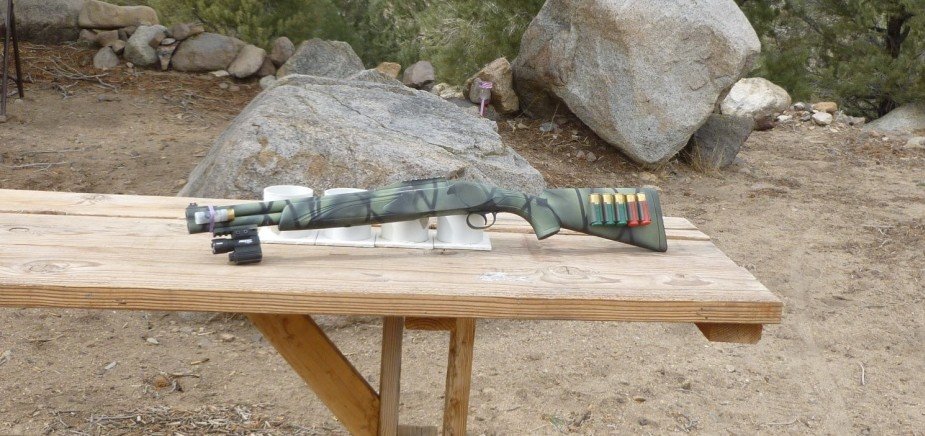 Because times are tough and getting tougher, I decided that I would attempt to create a simple, cheap, and versatile weapon system, consisting of just one gun. The accompanying photos should give you an idea of what I have put together in hopes that many will see the attributes and limitations to this problem.
Let's be clear. I don't have all the answers. But I do have a background that that should legitimize my conclusions. So, just consider these words from a guy that wants to share an idea, based on a lifetime of firearms use, study and instructing.
You'll immediately see that I have chosen a shotgun for my "one-gun option" or (OGO). The gun is a 12 gauge Mossberg/Maverick HS-12 , over/under, 18.5 inch improved cylinder barrel chokes(size of opening at end of barrel or "muzzle"). The gun is equipped with two picatinny rails, one fixed under the bottom barrel and the other on the top rear of the receiver. This is a clever rail on the receiver. The rail is cut thru with a "V", allowing a sighted picture thru the rail to the front sight, which is  fiber optic, thereby creating a very bright, clear, accurate sight picture!
Please follow and like us: