How to make edible glitter
Go to article
Edible glitter
Ingredients:
1/2 cup white sugar
Colored liquid food dye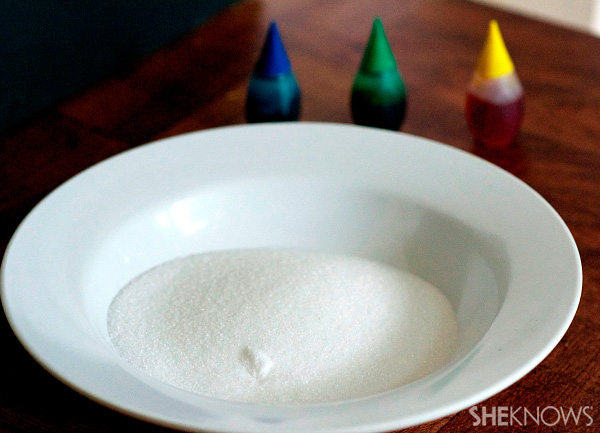 Directions:
1
Divide sugar into two bowls & add dye
Place 1/4 cup of sugar into two shallow bowls. Add 1/2 tablespoon of colored liquid dye to each bowl of sugar.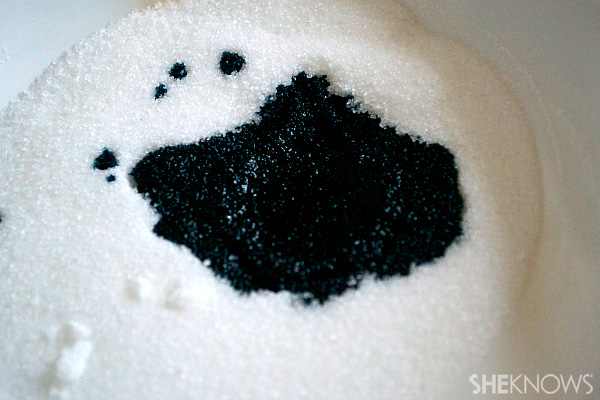 Stir the dye into the sugar with a fork or spoon, ensuring all of the sugar is evenly coated. Repeat with all of your colors (we did green and blue).
Please follow and like us: