Should You Buy Preps or Pay Off Debt?
Go to article
Should You Buy Preps or Pay Off Debt?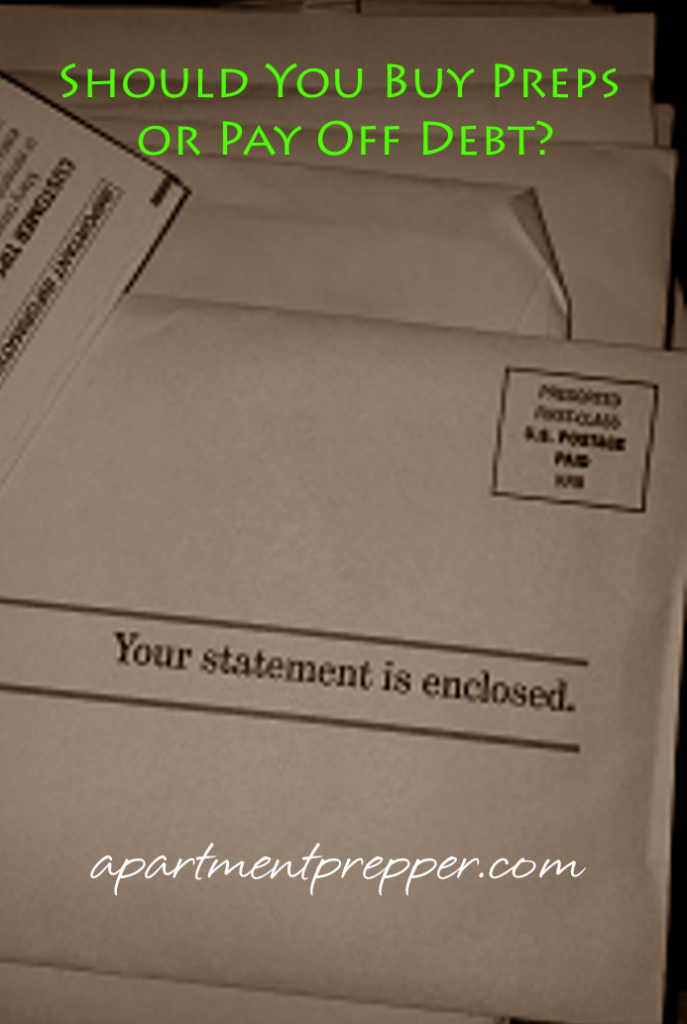 I had no idea she was deep in debt; it is not the sort of thing that is usually discussed with friends or family.   I think many people are in denial about being debt, just as they are in denial about the need to prepare.
It is unfortunate my friend was not able to get the bulk items just as she was getting started but I think she can start by prepping in small steps.  When someone finally wakes up and feels the need to prepare, it is often accompanied by panic.  Thoughts about not having enough money to get all the gear you think you need fill your mind, and these thoughts might make you even more paralyzed.
How do you find money to prepare, while you are also trying to dig yourself out of debt?
Make a spending plan. 
On one column, list your income.  On the opposite column, list your expenses including rent or mortgage, utilities, food, gasoline then list your debts, and possibly savings.  Your income less expenses should have a small amount left, and you can allocate that to prepping.  I believe you can prep even if you start with $5 a week, as long as you do it consistently.
Get the rest here:  http://apartmentprepper.com/buy-preps-pay-off-debt/